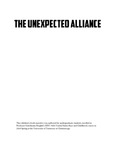 Title
Publisher
University of Tennessee at Chattanooga
Place of Publication
Chattanooga (Tenn.)
Abstract
An Unexpected Alliance, which is set in the United States during WWII. The main character of our book is an adventurous seven-year-old girl named Betty whose father is fighting in the war. To help her father win the war, Betty sets off one day to go 'scrapping' for metal. Along the way, she meets an African American boy named Stanley who is also out 'scrapping' to help his brother who is away at war. Despite their societal differences, the unlikely duo combines their resources to not only find scrap metal to help their loved ones, they also develop a friendship during the process.
Description
A children's book narrative authored by undergraduate students enrolled in Professor Eckelmann Berghel's HIST 3920: United States Race and Childhood course in 2018 Spring at the University of Tennessee at Chattanooga.
Subject
Race relations -- Fiction; United States -- Race relations -- Juvenile literature
Discipline
Children's and Young Adult Literature | United States History
Digital Collection
United States Race and Childhood Fiction for Young Readers
Rights
http://rightsstatements.org/page/InC/1.0/
License

This work is licensed under a Creative Commons Attribution-Noncommercial 4.0 License
Recommended Citation
Clark, Chase; Penney, Roman; Matlock, Olivia; Davis, Jacob; and Kilpatrick, Carter, "The unexpected alliance". United States Race and Childhood Fiction for Young Readers. https://scholar.utc.edu/race-and-childhood/1.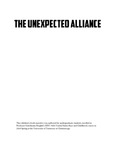 COinS